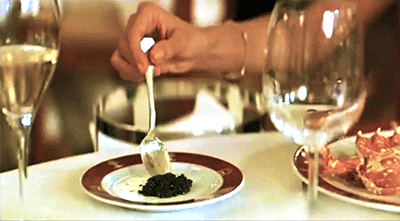 Hi, my love!
I'll be honest. I never used to be very hospitable before I started my godly femininity journey. I'd treat my friends and acquaintances more like roommates than actual guests.
You know what I mean.
I was the type that would say, "Make yourself at home!" without actually providing a homey experience.
If they asked for something to eat, I would simply purse my lips to direct them to the fridge (such a Nigerian thing to do lol) while sitting in the comfort of my bed or chair.
If they ended up spending the night and needed some type of toiletry that I didn't have on hand, well you're out of luck, pal.
And the worst offender for me was serving my guests food on paper plates and plastic cups. 
Chileeee... a whole mess.
Don't worry though. I've since leveled up my entertaining skills and I share four of my favorite tips in last week's video.
Let me know your favorite hospitality tips in the comments below!
Until next time,
Jumoke