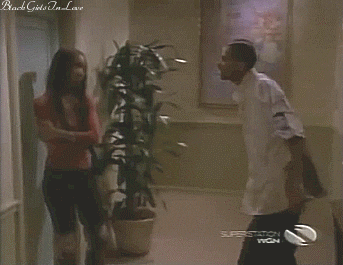 Yikes on a bike. How did I get here?
What started as a first date quickly escalated into... something else.
"You were looking real fine tonight in that dress, " he says while he licks his lips.
I don't know whether to be flattered or a bit put off.
"Thanks..." I slowly hesitate to say while my eyes trace the outline of something invisible in the distance. Perhaps if I look distracted he'll see that I'm a bit uncomfortable.
Well. I'm not really certain what I'm feeling right now. All I know for sure is that I wasn't expecting any of this.
This guy I'm currently on a date with is someone I met at church. Can you believe that? I go to a relatively big church, so I never noticed him before he approached me.
And now we're here. On a date. And he's about to make a move.
He stares into my eyes and tries to hold my attention. I look at him quickly and then look away.
From my peripheral vision, I see him intently looking at my body like he's undressing me.
So much for him being a Christian man, huh?
Then he draws me in closer and holds me by my waist. I'm a bit socially awkward so I play along. I don't go on many dates, so this is just how it goes, right?
Chile.
He leans in closer and cups my chin while he gently kisses me on my lips...
... And then he grabs my butt.
Oh, Lord! What are we doing?!
He slips his tongue into my mouth and we begin to make out.
A flurry of emotions hit me like a wave while I stand there  making out with a dude I just met.
I feel convicted but it's not like we're sinning, right? As long as we don't "all the way", we should be good, right?! How far is TOO far?!
___________________
Whew chileeee!!!
This is a true story (with a bit of embellishment ;) ) that a young lady told me.
Now you've heard the story, I want to ask you a question--at what point did our heroine's date go too far?
A) When the date undressed her in his mind
B) When he grabbed her butt
C) Making out on the first date
Leave a comment down below and then take a look at this week's video:
_____________
Let's be real. A lot of us have been in a similar predicament before. 
But let me put you on game, sweetie. This lil dating scene is for the birds.
Want me to walk to in your journey of preparing for marriage? Then click the link and enroll into GodlyFem Premium and let's get you on the right track!